Bespoke business training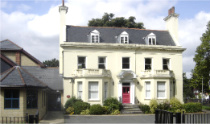 We offer you a simple choice.
You can enjoy one of our business training courses at Strawberry Lodge, our fully modernised, 17th century South London training centre. Or we can bring the training direct to your workplace - we train across the UK and EU.
You can choose from six categories of bespoke business training:
Local government training with a difference
How many training courses are truly tailored to the needs of local government employees?
How many take into account that each local authority is different and may require a different kind of training?
Our 'Writing for local government' course is one of the few that allows for these differences. We let you specify what aspects of local government writing you want us to address and at what level you want us to pitch the training.
If you wish, we'll tailor the entire course around examples of writing produced by your local authority.
For more details, visit: Writing for local government.
Three courses for bloggers
Among the many professional business writing courses we run are three tailored workshops, specifically designed for bloggers or those planning to start a blog.
All three address the key issues of successful blogging, including:
how to get people to visit your blog
how to hold their attention once they're there
how to keep finding fresh topics to write about.
1. How to write more effective blogs
In this course we give you the tools and techniques you need to set up and run a high quality, professional blog.
Whether you're starting from scratch or refreshing an existing blog, you'll gain a host of practical tips you can use immediately.
You'll find a course description at: How to write more effective blogs.
2. Blogging for the travel industry
This tailored workshop on blogging is one of the few in the world to focus specifically on the travel industry.
Delivered by an experienced travel industry blogger, it provides answers to all the questions you might ask if you write a blog for that sector or are thinking of launching such a blog.
Further information can be found at: Blogging for the travel industry.
3. Become a ghost blogger
If you work in PR or corporate communications, you may want to check out our tailored workshop on ghost writing blogs.
This is a highly specialised training course designed for anyone who has to write a blog on behalf of a client or a senior colleague.
Full details can be found at: How to ghost write a blog.
Upgrade your copywriting skills
If you're looking for new techniques to give your copywriting an extra edge, you'll be delighted with our newly updated and fully customised course, Professional Copywriting Plus.
It's still packed with all the proven skill-building exercises and practical copywriting tips that have made it a success with hundreds of people both in the UK and abroad.
But now it covers an even wider range of copywriting tasks. And we've added extra features including some indispensable tools to make your life as a copywriter even easier.
Whether you are new to copywriting or already have some experience, we can design a course to fit your needs. For more information please visit our course description.
Great news for reluctant report writers
If you tend to put off writing business reports because you find the process difficult, here's something you'll welcome.
We have a new workshop that's been designed to remove all the pain from business report writing. It's called Professional Report Writing Plus.
It's unique in that it combines expert report writing tips with powerful techniques used by professional copywriters.
The result is a highly interactive, one-day business training course that shows you exactly how to write reports for business - quickly and effectively. You'll find all the details in our course description.
Our new workshop is a world first
Strawberry Training recently launched a unique one-day workshop called: Writing Web Content For Young People.
Our research suggests no other business training school in the world offers a course dedicated to this highly specialised subject.
The introduction of this workshop will be welcomed by the growing number of charities, local authorities and government bodies as well as major private sector organisations looking to communicate with young people through the internet.
Like all our training this new offering can be completely customised. Tell us the aims of your site and the age range of the people who read it and we will tailor our course content to your needs.
If you are interested in writing for younger web users - children, teenagers or even young adults - and would like to learn more, please take a look at our course description.
Calling all charity newsletter writers and editors
If you write or edit a charity newsletter, you face a challenging task. You must produce a professional publication within a tight budget, all the while serving the best interests of your charity and the cause it supports.
Our tutor, himself the former editor of a major national charity magazine, shows you how it's done. In this highly tailored, one-day course he provides scores of essential tips to help you rise to the challenge.
For full course details visit: How To Write A Charity Newsletter.
Take the risk out of training
There are few things more frustrating than finding yourself on an unsuitable course. At Strawberry Training we make every effort to prevent this happening by offering tailor made business training.
Before each course we talk to those attending to understand their skill levels and the challenges they face in their work. If appropriate, we also speak to their line managers. We then design a course to fit.
In this way the element of risk is removed. Our clients know that each of our courses will be packed with practical hints and tips tailored to their needs.
Contact details
For more about our bespoke business training courses, including our tailored writing courses, or to arrange a visit to our Surrey training centre, please call us on: 020 8773 4718.
Alternatively, email: margaret.boulton@strawberrytraining.co.uk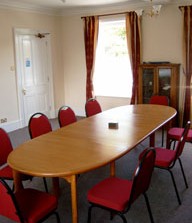 One of our training rooms
More about our business training services
Below we've provided links to other pages on the Strawberry Training website. You'll find information about our complete range of bespoke business training services.
In addition, you can read about our historic Surrey training centre, Strawberry Lodge. Based in the UK, in South London, this centre is also available as an inexpensive-to-hire conference venue.
If you are unable to find what you are looking for, please give us a call.
If you are unfamiliar with Strawberry Training, you will find our About Us page of interest
A full list of the subjects we cover in our business training courses. Each can be tailored to your needs.
For more about our business writing training courses call 020 8773 4718
Call 020 8773 4718 to find out more about our bespoke corporate communications training courses
Call 020 8773 4718 to learn more about our customer care courses
Call 020 8773 4718 to learn more about our IT skills training courses
To learn more about our journalism courses call 020 8773 4718
To learn more about our bespoke management training courses call 020 8773 4718.
Pick and mix our writing courses to create the ultimate bespoke training package
Tell us about your website and the issues you face when writing for it and we will tailor our Website Copywriting course to match your needs.
For more about our tailored blogging course call us on 020 8773 4718
Our Writing Feature Articles course gives you the tools to produce well crafted articles to tight deadlines
In one highly interactive day we will show you how to write a newsletter that engages readers while conveying your key messages
Call 020 8773 4718 to book a place on our Writing For The Intranet training course
After attending our one-day tailored course you will be fully equipped to pass the website usability test.
Call 020 8773 4718 to book a place on our Computer Repair Training workshop
What video production schools don't teach you about corporate programme making
Call 020 8773 4718 to learn more about our How To Write A Press Release course
Call 020 8773 4718 to learn more about our professional copywriting courses
A selection of articles on business and training
Call 020 8669 1895 to find out more about our inexpensive to hire Surrey conference venue
Call 020 8773 4718 to book a course with Strawberry Training, a UK training provider offering customised courses for business and government.
Call 020 8773 4718 for more about our bespoke customer communications workshops on Writing For Customers