About us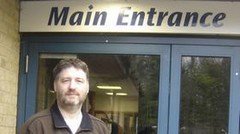 Hi, I'm Tony Matthews, Course Director for Strawberry Training. I'd like to tell you a bit about us - who we are and how we work.

We are a team of experienced professionals providing bespoke training courses for business and government. Each of our trainers is a working practitioner in his or her field.

We can train you at Strawberry Lodge, our historic training centre in Carshalton, Surrey in South London. Or, if you prefer, we can deliver our courses at your workplace, wherever that may be.

Relaxing atmosphere
Although we'll be delighted to train you where you work, there are good reasons why you might consider coming to us.

Firstly, you'll escape the distraction of phone calls, emails and other interruptions which experience has shown prevent effective learning.

Secondly, you'll be spending time in a unique historic environment. Our centre was built in 1685 and still retains much of its original architectural charm. People who attend courses here often remark on the relaxing atmosphere, which they say helps the learning process.

Quite simply: you come, you relax, you learn.

Our approach
You won't find any off-the-shelf options in our list of training courses. Instead, we tailor each package to your requirements.

Long before the course takes place, we speak to you and, if necessary, your line manager to find out your needs and level of expertise.

Only after we have gathered and digested this information will we finalise the course content.

Save time
By learning about you in advance we avoid wasting your time. That means on training day we won't be:
teaching you things you already know

advising you on issues that never arise in your work

recommending actions that are impractical for your organisation.
If you're looking for tailor-made training, and the subject you're interested in can be found in our list of bespoke business training courses, there's every chance we can help.

We look forward to training you or your colleagues in the not-too-distant future.

Tony Matthews
Strawberry Training

Contact us
To learn more, please call: 020 8773 4718.
Or email: tony.matthews@strawberrytraining.co.uk